Recent Case Study Reveals Incredible Results from Window Tinting for Austin Hotel
Operating a hotel is no easy business. Your days are booked to the max while you constantly handle everything from reservation issues, dinner menus, marketing, and so on. But a recent study revealed that just one simple renovation could make things a little easier for hotel owners. Window tinting can improve your Austin hotel by seriously reducing solar heat gain, potentially saving you thousands of dollars in energy expenditures.
Window Tinting Case Study: the Omni Austin Hotel
The Omni Austin is an upscale hotel that's located just five minutes from downtown. It houses luxury style guest rooms that are furnished with expensive European style furniture and top notch amenities. So you can imagine just how distraught the owners were when the curtain wall film for the multi floor glass parapet wall in front of the guest elevator started to deteriorate. It became such an eyesore that the owners knew something had to be done in order to restore the appearance of their hotel and protect its reputation.
So the general manager of the hotel met with a local window film dealer to discuss some options for restoring the glass. Together they decided on installing Llumar R-15G SR CDF due to its high level of durability and pleasant aesthetic appearance. Not only was it effective in restoring the appearance of the parapet wall, but the window film also provided additional benefits for their guests. It reduced glare by 92% and was able to lower solar heat gain in the summer by 71%. Thanks to the new window film, the hotel was able to maintain an enchanting ambiance of sophistication and luxury.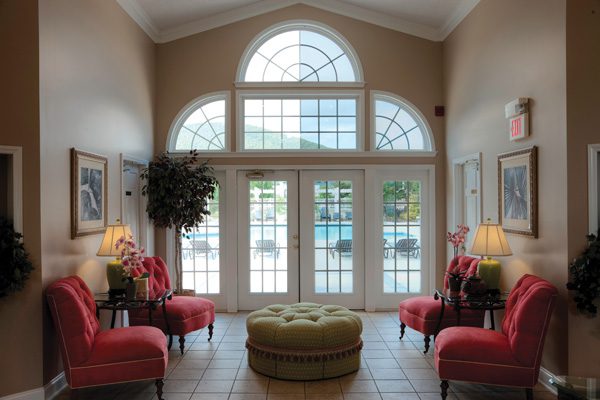 Professional Window Tinting Services in Austin
The story of the Omni Austin is just one example of the many benefits of window film for commercial and public buildings. If you're interested in finding out more about our window tinting services in Austin, please contact our office. We will be more than happy to answer your questions and give you all the information you need.