Window Film Installation Made Easy in Mesquite, Texas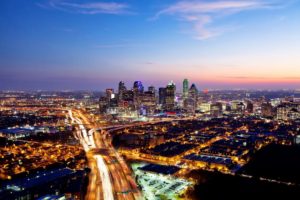 Those who live in Mesquite know Real Texas Flavor. As the "Rodeo Capital of Texas," and presumably the world, it is home of the Mesquite Championship Rodeo where everyone in the family can have fun watching bull riding and barrel racing competitions while snacking on some of the best barbeque during rodeo season. To mix things up, one can also go see an orchestra or theater show at the Mesquite Arts Center. While there's lots to do in Mesquite, it's also important to protect one's home from the intense Texas sun. Homeowners from Opal Lawrence Historical Park to Eastern Heights can be reassured by the multipurpose benefits of window film. Installing window film has a number of functions – not only does it add to your home's security but also adds to the lifespan of your indoor furnishings.
Window Film Can Help Preserve Your Mesquite Home Interior
As a homeowner, you've probably put a lot of time and effort into decorating your rooms and even hallways. The sun in Mesquite can be spicy-hot for much of the year, especially the summer. Strong sun rays can slowly and constantly destroy your upholstery, wooden furniture and floors if care is not taken.. Window film can block up to 99% of harmful UV rays to elongates the life of your home's interior and furniture. Enjoy the Mesquite sun and enjoy your beautiful furnishings for years to come!
Secure Your Home in Mesquite with Window Film
Mesquite is a safe and wonderful place to raise your family, but it's never a bad idea to take extra precaution. Window film makes windows more difficult to break in any situation and also prevents shattering, which could cause extra damage. You can use window film to add a layer of security to your home against both potential intruders as well as any inclement weather like strong wind.
Save on Energy Bills Using Window Film in Mesquite
Summers in Mesquite can get quite steamy, and winters can get pretty darn cold too. You may find yourself paying a lot to keep the A/C running in order to stay cool at home. Window films insulate your house up to 90% and therefore reduce energy costs by up to 50% annually. You can use window film to help maintain comfortable temperatures in your home without raising your utility bill sky high. Enjoy the sun without the heat this coming summer in Mesquite!
Mesquite residents can contact Window Film Austin today to learn more about residential window film installation. We service Austin, Fort Worth, and surrounding areas including Mesquite. We look forward to hearing from you!