How Security Film Can Be an Alternative to Tempered Glass During Your Austin Home Remodel Projects
If you're in the middle of remodeling, you may have run into some issues of how to keep your home in compliance with the International Residential Code. Many older or historic homes in Austin were built long before these codes came into existence, so homeowners conducting a remodel have to make sure that all new construction meets current code requirements.
IRC Requirements for Tempered Safety Glass
One of these requirements is having the right type of glass in the doors and windows of your home. IRC rules require that windows of a certain size or location in your home must have tempered safety glass. This rule applies to:
Certain windows that are larger than 9 square feet in size (depending on location)
Windows located close to a wet area such as a hot tub, shower, pool, or sauna
Windows that are adjacent to stairs, ramps, and landings
But the problem is….tempered safety glass can be quite expensive. And if you have a lot of windows to replace, the cost is probably going to make you cringe. Luckily, there is an alternative: security window film.
Security Window Film: A Cost Friendly Alternative
Security window film offers Austin homeowners a much more cost-friendly solution to replacing outdated windows. Security window film costs about 50-70% less than tempered safety glass and it's also much quicker to install. It's perfect for areas in which tempered safety glass is required like staircases, balconies, and bathrooms.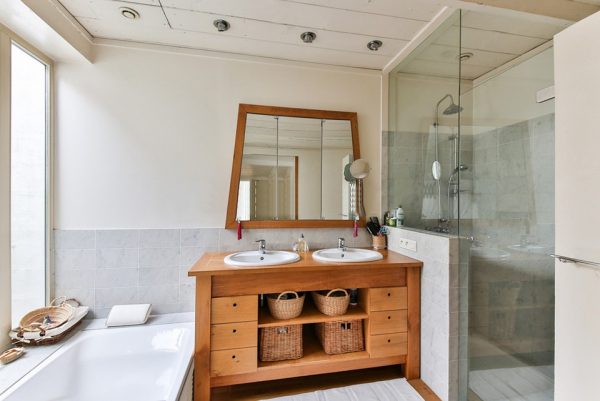 And security film has many other great benefits too. Security film is incredibly strong and durable. It makes your windows more resistant to shatter and in the event of breakage holds glass shards in place, keeping your home and family protected from flying debris, natural disasters, and can even deter intruders.
Install Security Window Film for Your Austin Home
Get your home renovations done by the experts. Contact Window Film Austin to have security window film installed for your Austin home. Our security films are much more affordable than tempered safety glass and just as effective! Call now to schedule an appointment for installation or receive an estimate.