We want to make sure you know that window film can be absolutely clear on your Austin home. Tinting your windows doesn't make them dark.
One common misconception that our clients have is that they think that tinting their windows will make them dark. But the truth is that window film can be completely clear. At Window Film Austin, we offer a variety of clear residential films. These films achieve the same results as traditional tint, such as UV protection, solar rejection, and fade resistance, and are virtually impossible to detect. That way, you can get to enjoy all the benefits of window film without darkening your interior or altering the appearance of your home.
Clear Window Film is Aesthetically Pleasing and Effective
Another thing that people assume is that clear film doesn't work as well as dark tint. That may have been true decades ago, but is hardly the case today. Technology has come such as long way that dark tint isn't necessary for solar rejection. In fact, most of the dark tint you see on today's market is just clear film with added dyes. Clear window film is just as effective as dark tint and is more pleasing aesthetically for residential applications.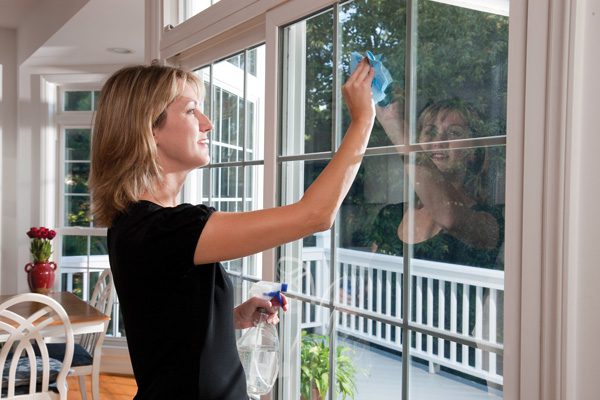 Benefits of Having Your Home Windows Tinted
Window tinting is an investment that makes sense. Many homeowners experience such incredible results from their film that they have a full ROI in as little as two years. Some of the benefits of residential window film include:
Energy savings: Window film could cut your home energy costs by up to 30%. It prevents a loss of warmth during the winter and blocks out excess heat gain during the summer. That way, you can stay comfortable and save money all year long.
UV protection: Although UV rays are responsible for causing summers, the extent of the damage they create is far worse. UV rays can make your floors fade, ruin your furniture, and cause health disease. Window film blocks out 99.9% of UV radiation, keeping your home and family safe from the sun.
Glare reduction: Tired of trying to combat that horrible afternoon glare while you're working at home or watching TV? With window film, you don't have to. Window film cuts glare by 95%, making screen viewing comfortable and enjoyable.
Residential Window Tinting Services in Austin
Start experiencing the benefits of residential window tinting today. Contact Window Film Austin to have window film installed for your Austin home. We offer free onsite consultations and same day appointments! Call now to get started.