How Window Film Can Help Secure Your Round Rock Business from Vandalism
For the past several years, Round Rock has held the title as one of the safest cities in Texas, a factor that's attracted many families and business owners to the area. But studies show the recent population growth may be changing this state of affairs. As property crime rates rise, business owners are struggling with issues revolving around vandalism. But luckily there's a solution out there that can help secure Round Rock businesses from vandalism: anti graffiti window film.

Property Crimes Are on the Rise for Round Rock
While violent crime rates are fairly low for the Round Rock area, statistics show that property crimes are becoming an increasing issue. According to areavibes.com, only 153 violent crimes were reported in the last year, but property crimes came to an alarming total of 2,230 incidents. For business owners, the increasing amount of property crimes have resulted in expensive repairs from vandalism damages.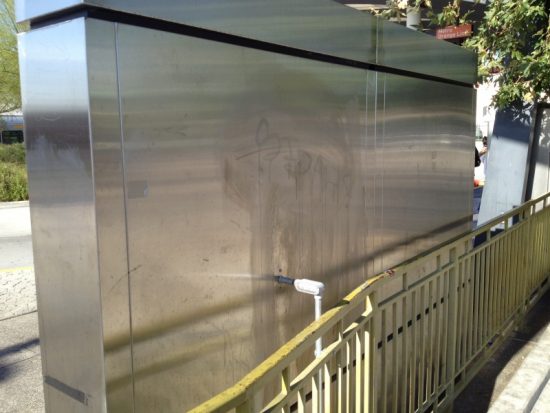 Costs for repairing vandalised surfaces can total thousands of dollars as usually the entire fixture or appliance has to be replaced. But hefty repairs aren't the only cost. Graffiti can also play a direct effect on the relationship you have with your consumers. Vandalism arouses concerns about safety and can detract people from wanting to visit your store or location.
Protecting Your Business with Anti Graffiti Window Film
But that's where window film can help. Anti graffiti window films like 3M Scotchgard are designed to protect surfaces from vandalism. And they can also help minimize repair costs too. Instead of replacing an entire fixture, business owners can simply have the film installed to conceal the damages. And if the film ever gets tagged or scratched, it can be removed and replaced.
The benefits of anti graffiti film are so great that it doesn't make sense not to install it, even if just for preventative purposes. It's an especially good idea for hotel, restaurant, and retail owners as these buildings are usually the ones that face graffiti problems the most often, but it can also be useful for schools, government buildings, mass transit, and public spaces.
Round Rock's Window Film Experts
If you're interested in learning more about anti graffiti window film for your Round Rock business, please contact our office. We will be more than happy to provide you with additional insight and information about cost estimates and different security window tinting products.