Window Film Pricing For Austin, Texas
Home ownership is probably one of the most fulfilling yet expensive endeavours you will ever embark on. That is why, at Window Film Austin, we know, when it comes to making the decision to purchase window film, an important question for an Austin home or commercial property is always–how much does it cost? Without having even a scant idea about the costs associated with window tinting for your home or business, there is no way to begin to determine a ballpark ROI. That is why we have put together a simple film pricing guide for your home's windows. The first step to determining out what type of film is right for you is figuring out what problems you are looking for film to solve.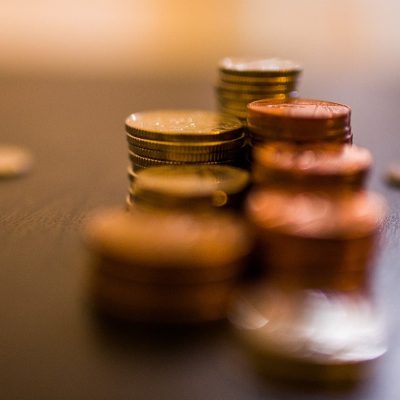 Common Window Related Problems We Hear Are:
Too Much Glare On My Home's Windows

My Furniture, Floors Or Artwork Are Fading

I Want My Home To Be Safer/More Secure

My Home Is Too Hot or Too Cold

My Utility Bills Are Too High

I Need More Privacy In My Home
You may be thinking about purchasing window film because you are experiencing one, or many of these problems. Deciding which one of these problems to solve and to what degree, is the first step in the process of choosing the perfect film for your unique situation.
With that in mind, there are 3 factors that are key to window film pricing.
1. The Cost Of The Film
2. The Size And Scope Of The Job
Pricing for residential homes and commercial properties alike is based on– the size of the home/property, the number of windows and the ease or difficulty of installation. Since our pricing is based on square footage, the more windows you have on your home, the more you will spend on film. There are other factors that affect the cost of window film for your home:
Location of Windows: Windows that are higher up take longer to install film on.
Size and Shape of Windows: For example, windows made up of smaller French Panes require a premium charge (about $1 extra per pane).
The Job Site Conditions: For instance, if a client requires furniture to be removed or blind taken down then the extra charges will apply for time.
3. The Quality And Warranty Of The Installation
The old saying-"You pay for what you get" definitely applies to window film. A homeowner can expect to pay more  for the same film from different companies, based on the level of customer service they demand or expect. A well-known company, with dedicated project managers and a good reputation, who shows up on time, communicates well and gets the job done on time and within budget, will usually cost you about $2-$3 p/sft more than a lower priced installer. However,  when hiring a "budget installer", you risk paying more over time in the form of frustration, miscommunication and most importantly–improperly installed window film that chips, peels or cracks and does not qualify for the manufacturer's warranty.  The more expensive films, by higher end manufacturers, tend to carry longer, more inclusive warranties BUT they must be installed by brand certified technician to qualify.
Austin's Window Film Expert
We try to outline our pricing as simply and straightforward as possible at Window Film Austin. We know how important price  is to the almost every consumer, so we make sure to thoroughly document our costs and explain them for all of our potential clients. We assign a dedicated project manager to walk you through a free window film estimate for your home or commercial building.  The best part is,  your window film expert will take a consultative sales approach in which they:
Listen carefully to your problems and ask questions to be sure they fully understand your home's unique set of problems

Use their expertise and knowledge to sort through our hundreds of window film options and come up with the best solution to meet your commercial needs. Often this involves testing the existing glass for levels of heat/ light penetration, UV etc.

Fully explain why they chose the particular film selected and how it factors into the estimate.
There is a reason why we have had such amazing success in the window installation industry for more than a decade–customer service. Our dedication to customer care drives every interaction we have with you, from your first call, until the last installer leaves your house. When you buy with Window Film Austin, you buy more than just window film, you buy peace of mind.
Contact us today with any questions you may have about pricing and to schedule a free, on-site, estimate with one of our window film experts and see first-hand the difference experience makes!