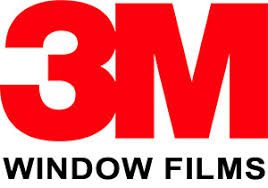 Surfaces suffer wear and tear over time. It's inevitable. But that doesn't mean you have to empty your wallet to fix them. Window Film Austin is the leading source of 3M DI-NOC Architectural Finishes in Austin and the surrounding area. 3M DI-NOC is a durable, affordable window film that's designed to replicate the look of common materials like wood, metal, and textiles. When damage occurs, the film can be adhered over the top of the surface to cover up marks, dents, and scratches. As Austin's premier window film installer, we carry a vast selection of DI-NOC window films, including wood grain finishes, metallic finishes, high gloss finishes, textile finishes, and more. Call today to speak with one of our friendly, highly qualified technicians!
3M DI-NOC™ Architectural Finishes Fine Wood & Wood Grain
Wood surfaces are highly prone to chipping, scratching, and fading. Additionally, trends in wood furniture, cabinets, and flooring change quickly, and become outdated within a few years. With 3M DI-NOC Architectural Finishes in Fine Wood and Wood Grain, you can easily resurface the wood areas in your home or commercial property without having to take on the hefty burden of construction and replacement costs.
3M™ DI-NOC™ Architectural Finishes Metallic
Scuffs and scratches on metal surfaces can quickly degrade the overall aesthetic of a room and leave a bad impression on visitors and customers. Unfortunately, many of these fixtures endure heavy use and eventually become worn over time. Replacing them means lots of messy construction, expensive labor, and a huge chunk of cash. With 3M DI-NOC Architectural Films, you can easily repair damaged metal surfaces in your property and make them look like new. Detailed, precise designs make these films look exactly like real metal, giving them the ability to blend in and disguise virtually any surface.