Enjoy the Benefits of Window Film for Your Cedar Park Home or Business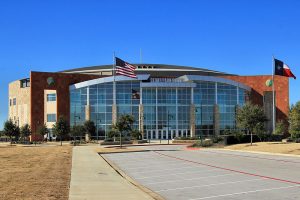 Are you considering renovating your home or business to make it more energy efficient? Window film is a smart solution for maximizing the efficiency of your building and protecting it from damage caused by harsh weather. It also acts as a more affordable alternative to triple or double pane windows while providing practically the same benefits such as energy savings, glare reduction, UV protection, and more. Window Film Austin is happy to provide a wide range of window film for Cedar Park homes, businesses, and other buildings.
Commercial Window Film in Cedar Park
Due to the sometimes unpredictable weather in Cedar Park, many business owners are concerned with protecting their office or commercial building from the elements. Our commercial window film can greatly enhance the safety and security of your business by protecting it from natural disasters and vandalism. It also blocks up to 99.9% of harmful UV rays, which can keep your furniture from fading and protect your office equipment from heat damage. This window film can be totally customized to fit any space in your office, school, hotel, restaurant, or other commercial building.
Window Film for Your Cedar Park Home
With its many creeks and rolling hills, Cedar Park is a beautiful place to own a home. However, due to the geographical landscape, your home may be exposed to harsh sunlight depending on its position and orientation. Residential window film acts as a protective and insulating barrier and allows you to enjoy the natural sunlight without worrying about consequences such as faded furniture or high electrical costs. It can also maximize the efficiency of your heating or cooling system and make your indoor climate much more comfortable during periods of intense weather.
Contact Us for Window Film in Cedar Park
Rely on the experts at Window Film Austin for all of your window film needs in Cedar Park. We'll even help you get the most out of your renovations by providing you with a thorough onsite consultation. Call us today to get a quote on our services!