Window Film Austin Installation Services
Residential & Commerical Window Tinting Installation Services in Austin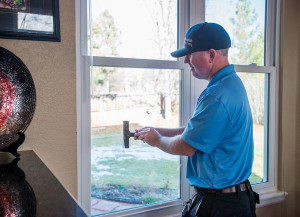 Scottish Window Tinting, the regional office of Window Film Austin, has been installing high quality residential and commercial window film since 2008. Throughout the years, we've worked with home and business owners in all major metropolitan areas of Texas to provide them reliable window film installation services. Our window films have the ability to provide amazing benefits such as UV defense, bomb blast protection, energy savings, and more. Learn about our unique installation process by reading the information below.
Our Installation Process
Achieve incredible clarity and long-lasting results with our professional installation services at Window Film Austin. We've been adjusting our methods throughout the years to continually improve our processes and create a satisfactory experience for our clients. We use a unique procedure for installing window film which generally includes these steps:
A) We meet you onsite for a detailed consultation. This allows us to gain a better understanding of your needs and project goals. It also allows us to inspect the condition of the building and take site measurements. Generally during this time, we will set up an appointment to install your window film. We are happy to offer appointments during after office hours for your added convenience.
B) Next, we prepare to install the film. Before your appointment, we cut all of the film in advance to speed up the installation process. This also helps to keep our services more environmentally friendly by reducing product waste. When we arrive, we clean all of the glass to make sure that the film will adhere properly. Then we use C-Bond as a primer and apply the film.
C) Last, we finish the installation and wait for the adhesive to set. We squeegee out the C-Bond adhesive and clean up the edges of the glass.* Then, we check the windows to make sure that no flaws or defects are present in the glass or film. All that's left to do at this point is to wait for the adhesive to fully set, which usually takes about 24-72 hours.** Once the film has dried, the project is complete.
**Please note, for projects that are not applied with C-Bond, it may take up to four weeks for the film to achieve full clarity and adhesion. In certain cases that involve well-shaded areas or interior rooms that lack sunlight, there can be adhesion problems when C-Bond is not used for the installation.
*This step does not apply to projects that do not involve C-Bond primer.
Why We Use C-Bond
In the past, like many other window tinting companies, we always installed our film by first using soap and water to prime the glass. We used this technique until we discovered C-Bond adhesive. While our old methods were effective, the soap and water we were using did nothing to enhance the actual structure of the glass or film. C-Bond works to increase glass strength and resistance to shattering by altering glass and window film products at the molecular level. In our experience, it has proven to be a superior method for installing window film because it:
-Increases glass strength by at least 100%
-Prevents glass from cracking due to thermal expansion
-Reduces drying time for window film installation
-Improves film clarity after the initial application
-Protects against hail, rocks, and golf balls
More About C-Bond Systems
C-Bond Systems are an innovative solution for increasing glass strength and security. At Window Film Austin, we use C-Bond I for all general window film applications. However, we also offer C-Bond II for clients that are looking for a high level of protection for their building. C-Bond II uses a system of layered film and adhesive to create ballistic resistance. For more information about C-Bond II, please visit our C-Bond products page.
Schedule an Appointment for Window Film Installation Services in Austin
Start experiencing incredible results for your home or business in Austin with window film installation. Call Window Film Austin to schedule an appointment or get more information.