Experience the Benefits of Window Tinting for Your Buda Home or Business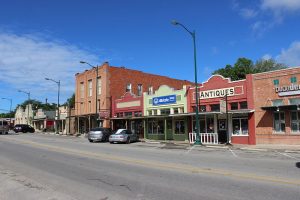 Window Film Austin is proud to offer our full services to one of Austin's fastest growing suburbs, Buda, Texas. Our residential and commercial window films can provide Buda residents with serious benefits. Enjoy reduced annual electrical costs with energy saving and climate control window film. Or market your business on Main Street with our highly versatile and stylish decorative window film. No matter your needs or situation, we're confident that we can find the perfect window film product for you. Just read the information below to learn more about the benefits.
Window Tinting Solutions for Buda Businesses
Whether you own a restaurant in the downtown area or manage an office in nearby Austin, we have perfect window tinting solution for you. Our window films can drastically enhance the appearance, security, and energy efficiency of your business in Buda. Choose from decorative options to create a striking storefront for your hotel or cafe. Or reap the benefits of increased employee productivity with daylight redirecting and energy saving film for your office. With so many different options available, virtually every Buda business can benefit from commercial window film!
Window Tinting Options for Your Buda Home
As a homeowner, your main priority is protecting your home and your family. Our privacy and security window film can help defend your home in Buda against everything from natural disasters and forced entry. And UV protection film is great for guarding your family's skin and furniture from damaged caused by harmful UV rays. Not to mention, surely all homeowners will appreciate the reduced electricity costs that come from energy saving window film. Residential window film can help you take care of the things that matter the most to you in life.
Window Tinting Installation Services in Buda
Looking for a reliable window film installation company in Buda? Window Film Austin is your solution! Our installation services are fast and affordable. Call us today to get a quote or schedule a consultation!