A Wide Variety of Window Film Options for Pflugerville Homes and Businesses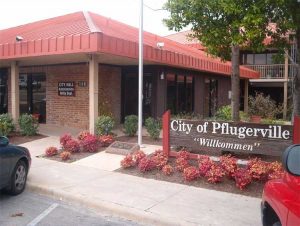 If you're looking for an affordable way to reduce your electrical costs, look no further. Window film is the perfect solution for your home or business. Window Film Austin offers a wide range of commercial and residential window film for Pflugerville residents and business owners. Choose from our wide selection of decorative window films for advertising or brand promotion for your business. Or if you're looking for residential film, you can opt for a security window film to increase the safety of your home and protect the people you love. Whatever your situation, we have the perfect window film product that will fit your particular needs.
Commercial Window Film in Pflugerville
Commercial window film can do so much more for your business than just save you money on energy costs. Glare reduction film can drastically improve your office environment and could lead to more productivity in your employees. And our wide range of security window films can also help to protect your business assets and staff from dangerous situations such as break-ins, bomb blasts, severe weather, and more. Whether you manage a large corporation that's housed in a high rise building or a small family owned business, commercial window tinting offers the perfect solution for all your business needs.
Residential Window Film in Pflugerville
As a resident of Pflugerville, you want to be able to enjoy the beautiful outdoor landscape that the city has to offer. With residential window film, you can have an unobstructed view of nature without having to worry about the negative effects that intense sunlight can have on your home. Window film blocks out 99.9% of harmful UV rays, can reduce your heating and cooling costs, and prevents your furniture from fading. Whether you're situated along Lake Pflugerville or in the beautiful countryside on the outskirts of the city, window film is sure to benefit your home and family in several ways.
Professional Window Film Installation
If you need window film installed for your Pflugerville home or business, leave it to the experts at Window Film Austin. We offer onsite consultations and will work with your schedule to arrange an appointment that is convenient for you. Call us today to get a quote or receive more information.