Conduct your business affairs in comfort and style with commercial window film for your Austin located office or building. Austin Window Films offers a wide range of commercial window films for business owners to choose from, including privacy, decorative, frosted, energy saving, security and clear. To learn more about how window film can benefit your commercial business, read the following information on this page.
ENERGY SAVING & CLIMATE CONTROL
Reduce your electrical costs with energy saving & climate control window film. This type of film provides benefits such as heat reduction and insulation against harsh weather. It also helps to maximize the efficiency of your air conditioning and heating by evening out the temperature in your building.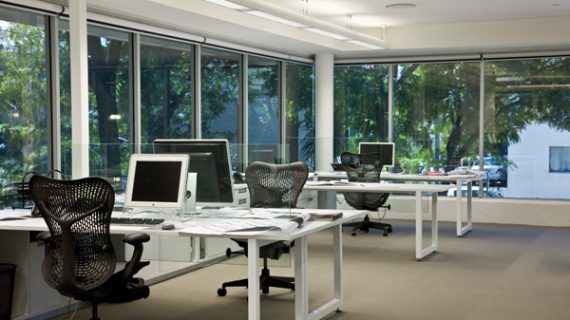 GLARE REDUCTION & UV PROTECTION
Create a comfortable work environment for your staff with glare reduction window film. This window film blocks up to 99.9% of UV rays and improves visibility for viewing computers, phone screens, tablets, and other electronic devices. It can also lead to increased productivity and engagement among employees.
FROSTED & PRIVACY
Frosted & privacy window film creates a confidential, secluded environment for business meetings and conference rooms. This window film can be applied to offices, waiting spaces, showers, and more and is able to be fully customized to achieve the level of privacy you desire.
DECORATIVE & BRANDING
Promote the brand of your business and achieve a sleek, modern appearance for your office space with decorative & branding window film. This type of film can be printed with any design, graphic, logo, or physical appearance that you choose.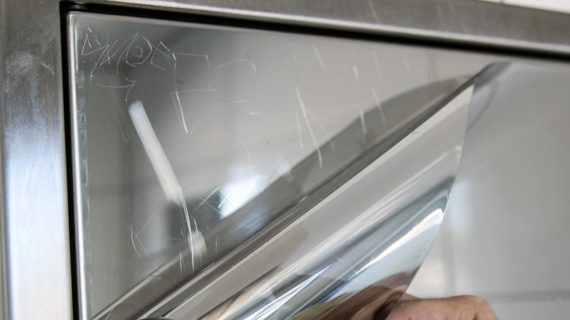 ANTI-GRAFFITI
Graffiti can cost business owners thousands of dollars in replacement expenses. Protect the hard and metal surfaces of your building from vandalism and scratching with this highly durable, protective film. Virtually undetectable and removable, anti graffiti film can be cut to any specification and applied to elevators, escalators, public transit units, walls, signage, and more.
SAFETY & SECUIRTY
Don't wait for an accident to happen. Ensure the security of your employees, clients, and business assets with safety & security window film. With this type of window film, you can achieve peace of mind by having protection from bomb blasts, break ins, weather, and natural disasters.
Window film isn't just for cars or motorized vehicles. It has a wide range of residential and commercial benefits as well. Our commercial window film in Austin is used for a variety of applications, including businesses, transit systems, theaters, convention centers, stadiums and other public places. Find out about the benefits of our most popular applications for commercial window film by reading the information below.