An Extensive Selection of Window Film Options for Lakeway Home and Business Owners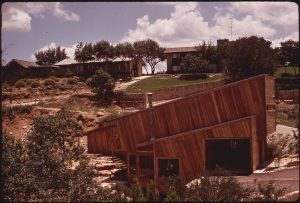 Window Film Austin is happy to extend our window tinting services to the residents and business owners of Lakeway, Texas. Window film makes sense in a place like Lakeway because of the city's geographical landscape and climate. The reflection of the sun on the water can cast an intense glare into your building and spike electricity costs. Our residential and commercial window film can dramatically improve the efficiency and design of your home or business. Check out the information below to learn about the benefits.
Residential Window Tinting in Lakeway
Turn your home in Lakeway into an energy efficient and eco friendly space with residential window film. Our window film helps to block out unwanted heat and reduce electricity costs. It can also protect your family's skin and your furniture from harmful UV rays that cause fading and skin disease. In addition, if your home has large street facing windows, privacy window film can comfortably conceal your family and personal belongings from wandering eyes. At Window Film Austin, we're confident that we can find the perfect solution for your home.
Lakeway Commercial Window Tinting
Improve your office or commercial building in Lakeway with window film. If your office sits right off the bank of Lake Travis, glare reduction window film can help prevent the intense glare coming off the water from entering your building and thereby improve computer screen visibility. In addition, daylight redirecting film can help control the sun entering your windows and lead to increased employee productivity. Or if you're the owner of a hotel, restaurant, or spa, your business can surely benefit from the distinct style of decorative window film. Contact us today to learn more about all of our window film products for Lakeway businesses!
Window Tinting Installation Services in Lakeway
Curious about how window film can benefit your Lakeway home or business? Give us a call! We'd be more than happy to stop by and visit for a free consultation.