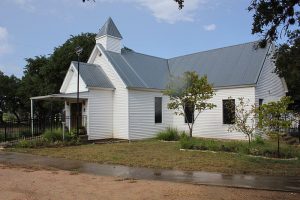 Window Tinting Solutions for Driftwood Residents
Just a mere half hour drive away, Window Film Austin is proud to be able to offer our full window film installation services to Driftwood home and business owners. In the past, we have helped many residents in Driftwood greatly improve the efficiency and design of their building. Whether you own a small cafe or retail outlet in town or have a home in the countryside, we can find the right window tinting solution for you.
Window Tinting for Driftwood Homeowners
Living in Texas Hill Country is great due to the incredible beauty and diversity of the natural landscape. But when the sun peeks over the hills in those early morning or late evening hours, it's super bright and intense. Our residential window film can help block out unwanted heat and make your home more comfortable for you and your family. In addition, energy saving film could help cut down your annual electrical costs. With so many options to choose from, we're confident that we can find the right window film to meet your residential needs.
Driftwood Commercial Window Tinting
One of the best things about owning a business in a small town like Driftwood is that you know almost all of your customers by their name and face. But it also means that business competition can be quite fierce. That's why you're always looking for ways to get new customers in your door and make your business stand out. Our decorative window film can help you with all your branding and advertising needs. And sun control film can also help reduce your operational costs by cutting down on your electricity bill. Call us today to learn more about what commercial window film can do your business.
Window Film Installation in Driftwood, Texas
Start experiencing the benefits of window film today. Call Window Film Austin to schedule a free consultation or get more information about our window tinting services in Driftwood.