3M: A Trusted Household Name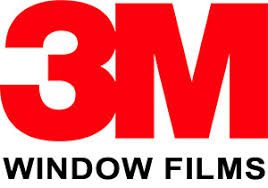 3M is one of the world 's most trusted names in the window film market and for a good reason– they have been making quality household products for more than 100 years and have earned a reputation for excellence.  It is through their dedication to innovation and superior product offerings that they have done this. Although they offer numerous products beyond simply window film, when it comes to window film, 3M produces quality tints and films and has been doing so for over 50 years.  However, they still produce some of the most state-of-the-art window film money can buy and true to their reputation for excellence, their entire line of window film products are widely known to increase the interior comfort of your Austin home or commercial building and save you money.
3M Window Film For Austin Residential Homes And Commercial Buildings
Commercial buildings and residential homes reap many monetary rewards from 3M window film, especially here in Austin.   Commercial properties especially spend a massive amount of would be profits on utility bills. Therefore, when energy is conserved, profitability is greatly increased.  Since commercial utility spending is very high, a 20% reduction with 3M window film could conceivably add up to tens of thousands of dollars each year. Additionally, commercial properties also benefit from 3M window film commercial for security, branding and graffiti remediation.  Homes in the Austin area benefit immensely too from 3M window film through things like:
3M Daylight Redirecting Film In Austin
3M Daylight Redirecting Film is a fairly new and incredibly effective product that was introduced in 2014.  It is an amazing product intended which helps to create green buildings and homes across the world. The 3M Daylight Redirecting Film technology uses micro-replication to redirect the light deeper into buildings.  Light through windows is redirected deeper into homes and offices rather than only hitting directly in front of windows. The light is directed to the ceiling and then reflected up to 40 feet from the window, subsequently give light and heat deep into rooms and, of course, conserving energy.
3m Daylight Redirecting Film: A Green Technology For Austin Residents
When the Daylight Redirecting Film sends light deeper into the room, it can potentially make up 80% of the light needed to illuminate a room.  This then reduces the need for artificial light during the day and lowers utilities and maintenance costs. A well-renowned leader in window film technology, 3M is clearing the way for a  better tomorrow through energy conservation. 3M window films may even be used towards LEED certification credits for your home or building.
3M Product Specification & Fact Sheets