High Performance Window Film for Austin Homes and Businesses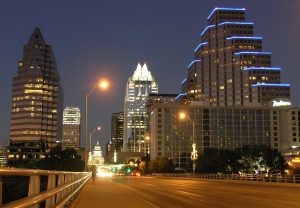 If you're like most people that live in Austin, you're always on the go. You don't have time to worry about improving all the small details of your home or office. Window film offers a comprehensive, low maintenance solution for all of your home or business needs. With window film you can greatly enhance the design and functionality of your home or business. Achieve amazing benefits like heat reduction, UV protection, break-in prevention, and more. And the best news of all is that we can install your window film in one quick appointment at an affordable rate.
Austin Commercial Window Film Solutions
You're a business owner because you have a keen ability to plan for the future. That's why you're always looking for ways to improve the quality of your practices and reduce operational costs. Commercial window film can provide your Austin business with the performance boost it needs. Enjoy serious benefits like annual electrical savings, a stylish interior, added security, increased employee productivity, and more.
Austin Residential Window Film Options
Your home and family are everything to you. So of course you're always willing to go the extra mile to make sure they get the care they need. Residential window film offers a wide range of benefits for Austin homeowners. Enjoy features such as UV protection, solar control, increased safety, increased comfort, and more. What better time than now to create the living space you've always dreamed of having? After all, you and your family deserve it.
Reliable Window Film Installation in Austin
When it comes to your home or business matters, you want to make sure everything's done right the first time. That's why if you need window film for your Austin home or business, you should choose a general contractor that you can trust. Window Film Austin offers professional, reliable window film installation at an affordable rate. Call us today to schedule an appointment.