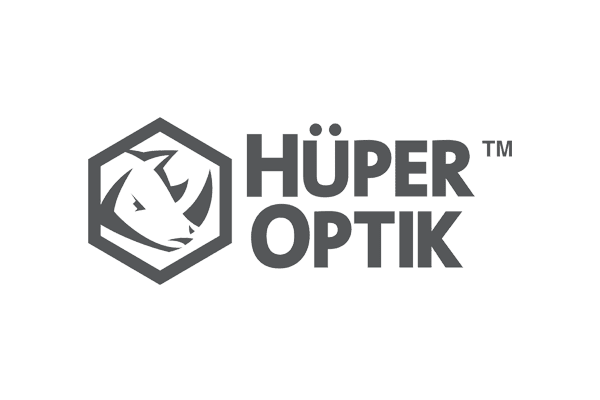 Huper Optik: Energy Efficiency & Optimal Clarity
Window Film Austin is proud to be the trusted supplier of Huper Optik's diverse, comprehensive collection of window films. Since 1998, Huper Optik has been providing Austin residents a more sustainable solution for both residential and commercial use. Designed to limit energy consumption and save you money, Huper Optik films still allow for high levels of visible light transmission and glass clarity. Huper Optik films grace millions of square feet of glass across the globe, substantially lowering carbon emissions.
Huper Optik: The Dekorativ Series
The Dekorativ Series offers polyester based window films that mirror the appearance of etched or frosted glass. These highly customizable films can be applied to a large variety of glass surfaces ranging from conference rooms to shower stalls, in any industry or home. By providing both privacy and a new, elegant touch, you can really transform your existing space. The Dekorativ Series also provides light and glare control.
Huper Optik: The Select Series and Traditional Series
The Select Series utilizes a multi-layer filter designed to reject the sun's heat and UV rays in order to optimize comfort and protection without affecting your view. Utilizing precious metals, silver, and gold particles through the power of nanotechnology, the Select Series rejects up to 70% of total solar energy dramatically decreasing your energy costs. This window film series also blocks 99.9% of harmful UV rays responsible for fading floors, discoloring furniture, and damaging skin and eye health.
The Traditional Series share similar solar rejection and UV protection properties as the Select Series, but offers different looks. Available in a true bronze, silver, or reflective aesthetic, the Traditional Series also reduces glare significantly.
Huper Optik: The Fusion Series and Therm-X Series
The Fusion Series fully utilizes green technology with energy efficiency, offering high performance, beautiful aesthetics, neutral tones, and optimal sustainability. Fusion window films also deliver privacy and comfort year round. By rejecting 77% of total solar energy, this window film series drastically lowers your energy bill while blocking out infrared and UV rays.
The Therm-X Series acts as a thermal barrier focusing on optimal energy efficiency. This window film series incorporates a proprietary blend of precious metals to create the highest performance insulation while still allowing maximum amounts of visible light into your space. By creating a more consistent internal environment, the Therm-X Series lowers your HVAC consumption and is also a great ROI.
Huper Optik: The Ceramic Series and Shield Series
The Ceramic Series is the first and only patented Nano-Ceramic window film on the market that is 100% metal-free, dye-free, and anti-fade. Renowned for its durability and strength, ceramic is able to withstand even the harshest weather extremes. A more natural view is maintained with the Ceramic Series, while still offering similar solar and UV protection for your building's occupants.
The Shield Series is Huper Optik's safety and security window film line that protects against natural disasters, explosions, vandalism, burglary, and freak accidents. These multi-layered ceramic security window films bond your vulnerable glass access points together, mitigating broken glass and flying debris hazards. This window film series protects against harmful UV rays as well, while still permitting a clear appearance with natural light.